Keynote Speakers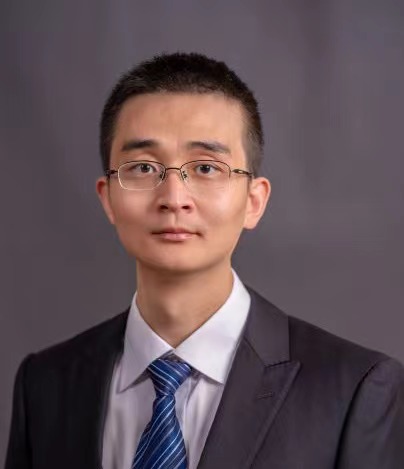 Prof. Guangfei Yang
Dalian University of Technology
Research Area:Interdisciplinary research on big data, artificial intelligence and environmental management
Research experience:
Prof. Guangfei Yang received his doctoral degree at Waseda University in 2009. He has been a full professor at Dalian University of Technology since 2016. His research interests include intelligent model building based on big data and artificial intelligence. He has published more than 70 research papers in Decision Support Systems, Information Sciences, Expert Systems with Applications, Applied Soft Computing, Swarm and Evolutionary Computation, Journal of Environmental Management, Environmental Research, Energy Policy, Energy and Buildings, Sustainable Cities and Society, Science of The Total Environment, Journal of Cleaner Production, etc.
Speech Title: A Data Driven Approach for Intelligent Model Building in Management Science
Abstract:
In this research ,we propose a data driven approach to build various models in management science, including environment management, decision support systems, etc. Different from previous model building approaches which need to assume the model forms, our approach could intelligently learn both the parameters and the structures of models simultaneously. In the age of big data, the advantage of this approach could play a more important role in management science.
Prof. Jianguo Liu
Shanghai University of Finance and Economics
Research Area:Social big data, knowledge management and business intelligence
Research experience:
Jianguo Liu is a Chair Professor of the School of Accounting, Shanghai University of Finance and Economics, and serve as the Vice President of the Institute of Financial Technology. He was the Research Fellow of Said Business School of Oxford University, Fellow of Green Templeton College of Oxford University, and Fellow of James Martin College of Oxford University. In 2016, he was awarded the "Youth Science and Technology Award" of the Chinese Society of Systems Engineering. He is in charge of 6 national research projects and has published 2 PNAS papers.
Speech Title: Portfolio strategies based on the social computing
Abstract:

Based on collective behavioral characteristics of users in social networks, such as interaction, commenting, and forwarding, we could build model to simulate the operation mechanism and evolution law of society. This talk will introduce several works of our group, including a deep learning-based dynamic multiple portfolio investment model, an index-enhanced strategy based on accounting annual reports, and a cluster-focused behavior-based portfolio investment model.
Prof. Ming Jin
ChengDu University of Information and Technology
Research Area:Government statistics, big data, game theory
Research experience:
I have successively served as the director of the data mining and business intelligence teaching and Research Office of the school of statistics, the deputy director of the budget department of the financial department of the National Bureau of Statistics (may 2013-june 2014, temporary post), the deputy director of the school of statistics, the deputy director of the national economic comprehensive statistics department of the Chengdu Bureau of Statistics (may 2021-may 2022, temporary post), and the Secretary of the Party committee of the school of statistics; He also serves as the director of Chongqing Institute of statistics, the director of Sichuan Institute of on-site statistics, the member of the Teaching Steering Committee of economics and trade of Sichuan ordinary undergraduate colleges and universities from 2021 to 2025, the Undergraduate Teaching Steering Committee of Chengdu University of information technology from 2021 to 2025, and the member of the national statistical Vocational Education Teaching Steering Committee from 2021 to 2025. Research direction: government statistics and big data, presided over more than 30 projects, including 8 scientific research projects above the provincial and ministerial level, and published more than 20 academic papers, including 8 core ones.
Speech Title: Research on public opinion monitoring system of major emergencies--Construction of subject model and index system based on LDA
Abstract:
From the perspective of building a public opinion monitoring system for major emergencies, this paper pays attention to systematization, integrity and diversity. First, we use the web crawler technology to crawl the comments, likes and other related data of the typical social media -- Weibo based on python, and visually display the text data in combination with the data visualization technology; Then, through bonsonnlp and python, we score the daily Weibo comment text data, measure the emotional tendency of the people, and get the daily public sentiment index; The LDA theme model is used to accurately extract the collected microblog comment text data, so as to form a comprehensive understanding of the daily public opinion guidance of the public; In combination with the characteristics of social media such as Weibo and the actual public opinion situation, the public opinion monitoring index system for major emergencies is established to comprehensively and comprehensively reflect the changes of public opinion in major emergencies, and provide a strong data basis for the government to reasonably guide the healthy development of public opinion and make relevant decisions. Finally, according to the model modeling results and the public opinion monitoring system, the relevant suggestions are put forward.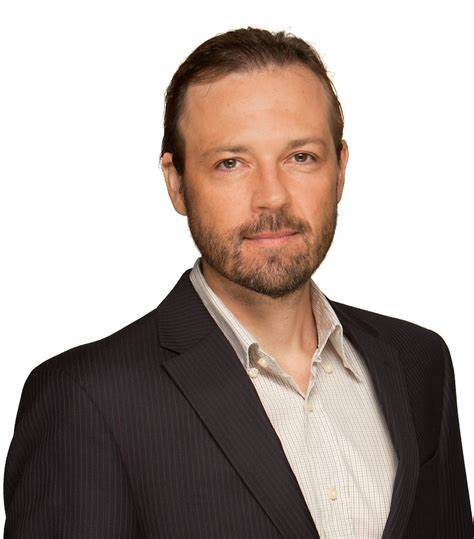 Prof. Claudio J. Tessone
University of Zurich
Research Area:Blockchain, Cryptoeconomics, Complex Socio-economic systems
Research experience:
Professor Claudio J. Tessone heads the Blockchain & Distributed Ledger Technologies group at the University of Zurich (UZH). He is also co-founder and Chairman of the UZH Blockchain Center.
He studies blockchains as a paradigm of socio-economic complexity: linking microscopic agent behaviour, incentives (placed on purpose or inadvertently) and interactions with their emergent properties. The main pillars of his research include: consensus analysis and modelling (looking at the quality of consensus achieved in real-world situations, the effects of incentives and inequality effects of reward distribution), cryptoeconomics (inequality, centralisation, asset circulation and hoarding), large-scale blockchain analytics and forensics, design of token-based economies.
Speech Title: The Complexity of Blockchains: From macro-economic functioning to consensus
Abstract:
More than ten years ago the blockchain was acclaimed as the solution to overcome centralised trusted third parties for online payments. Through the years the crypto-movement changed and evolved, although decentralisation remained the core ideology and the necessary feature every new crypto-project should provide. In this paper we study the concept of centralisation in cryptocurrencies using a wide array of methodologies from the complex systems literature, on a comparative collection of blockchains, in order to define the many different levels a blockchain system may display (de-)centralisation and to question whether the present state of cryptocurrencies is, in a technological and economical sense, actually decentralised.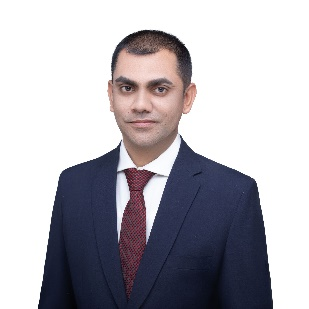 A. Prof. Sikandar Ali Qalati
Jiangsu University
Research Area:SME performance, technology adoption and Entrepreneurship
Research experience:
A motivated Associate Professor with excellent educational credentials and hands-on experience in activities/event management, education, and research field. Skilled at performing quality control and managing several projects. Creates, develops, and fine-tunes various experimental study designs. Demonstrate excellent problem-solving skills with a keen eye for details; collaborate with faculty and students across different departments to conduct interdisciplinary research. Superb facilitator thrives in using managerial, interpersonal, communication, presentation, and persuasive abilities to conduct training programs and organize high-end professional courses.
Speech Title: Social media usage by Small and Medium-Sized Enterprises in developing countries
Abstract:
Although larger firms globally can adopt social media and other internet-based strategies without requiring additional resources, social media can be employed by small and medium-sized enterprises (SMEs) because of its low cost, technical manageability and ease of use, and its capability to connect with and reach to an ample number of consumers. The adoption of social media is constantly growing in enterprises in developing countries and is currently considered a key strategy in SMEs; conversely, SMEs are using several social media podiums. It is one of the most popular choices for small businesses in developing countries because it facilitates rapid and clear communication among two parties (e.g., firm-customer relationship), letting businesses understand customer needs and respond competently and proactively to these needs. Social media is also a somewhat low-cost choice for analytics, conversion tracking, content management, automated publishing, and customer targeting. Prior studies have asserted that SMEs' usage of social media has several advantages. For example, it provides broader reach via brand engagement, improves knowledge sharing behavior and access to global markets through a virtual environment, and appeals to the SMEs' executives in relation to visualizing and considering the distance, time, and geographic locations. Social media usage by SMEs is regarded as crucial in the entrepreneurship and business literature in developed and developing countries. It also enables SMEs to maintain their competitive position by strengthening customer relationships, positively impacting sales performance.